27
Jun, 13

This is our future staircase… a bit dangerous at the moment, but it should be in soon.  I'm hoping by this week.


And the pantry is located perfectly in the corner of our kitchen.  I'm so excited to stock it up for the winter!


Here is a view of the staircase from the basement.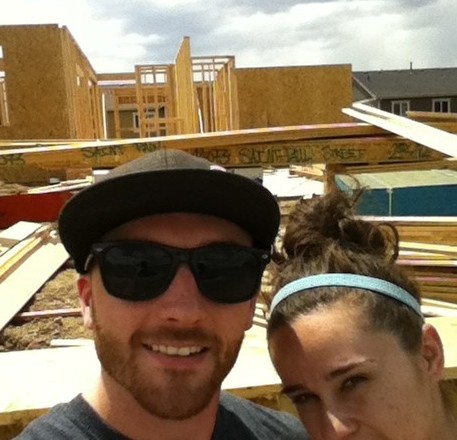 Wow, I can't believe that we are already into week 8 into the build.  It's amazing to see the house go from a hole in the ground to having the main floor framed.  We still have a long road ahead of us, but we are well on our way to our new home.  Smiling from ear to ear.  In other news, I've been managing to squeeze in some more social time with friends and family.  I get so caught up in work, that I have to remind myself to go play once in a while.  This week I've met an old and lovely friend for coffee, had a mom-daughter night, had a father-daughter night, and have a girls night planned with some lovely gal-pals.  I'm so blessed by the people in my life.  Next week I plan to get busy and work my tail off again, so I'm enjoying this time off.  How has your first week of Summer been treating you?