07
Feb, 12
Here's lucky number 7 of 7!  I'm going to show you how to make these cute little coasters that would be perfect for a Valentine's brunch or dinner.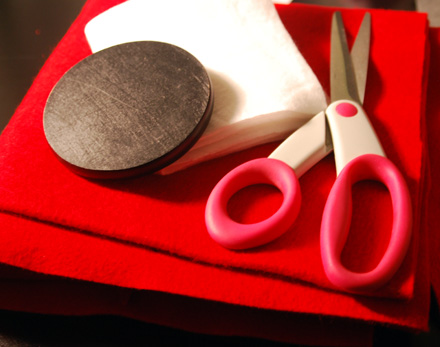 Here's what you'll need:
• Red and white felt
• Something to trace that is larger than your cups (roughly around 3.5 or 4.5 in.)
• Hot Glue or fabric glue
• Scissors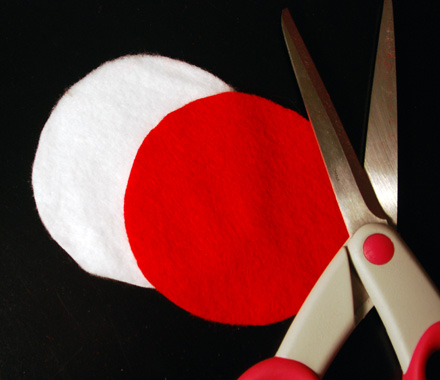 First, trace your circle template onto your red and white felt pieces (both should be the same size).
Next, take the red felt circle and fold it in half so that you can cut a heart out of the center. 
You can either do this free hand, or draw it on first with a disappearing pen.
Then, glue the red felt circle on top of the white one and be sure to center them.  Let dry and you're done!  Repeat these steps to reach your desired amount of coasters.
I hope you had fun making all 7 of these {diy} projects.  I know they will brighten up you Valentine's Day. ♥RobbieLee