12
Sep, 12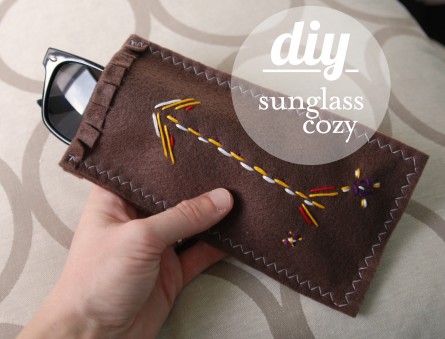 As you can already tell, I'm in full-fledged Fall mode.  Here's a cute and easy way to keep your glasses safe and warm this season.  All you'll need is a standard (8.5" x 11") piece of felt (I like EcoFi felt), scissors, a sewing machine, some embroidery thread, iron on interfacing or scrap fabric and hot glue + gun (optional). 
First, you measure your glasses and add about 2" to the width and 2″ to the length.  Mine was 4″ x 7″ finished.  Then cut out your pieces (you'll need two).  Next, embroider whatever design that you'd like onto one or both of the pieces.  Then, either iron on a small piece of interfacing or sew in some scrape fabric to cover the threads on the inside, so that your glasses don't snag on them when you pull them in and out.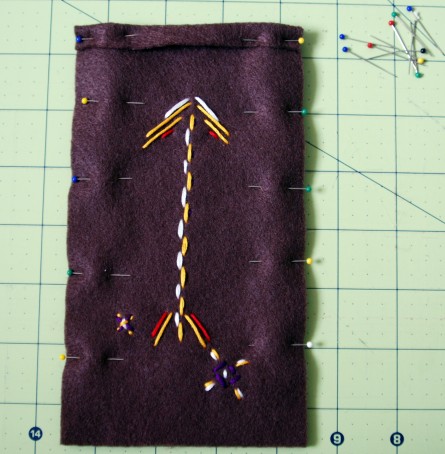 Next, place your two pieces together (right sides out) and at one of the short ends, fold about ½" down on each side and pin.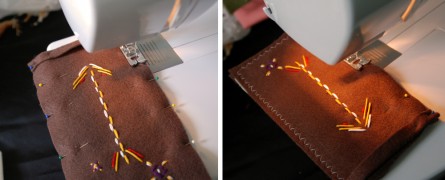 You'll sew around both long sides and one short side.  I chose a zig-zag stitch.  Note: Leave the short side with the folded piece open (this is where you will slide your glasses in and out).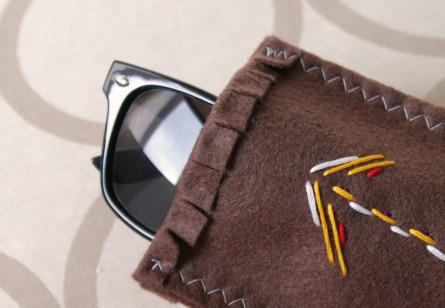 Finally, you snip parts of the folded piece to create a fringed effect and add a few dots of hot glue to hold the fringe down.  That's it!  Now you have a fun Fall cozy for your glasses. ♥R