22
Jan, 14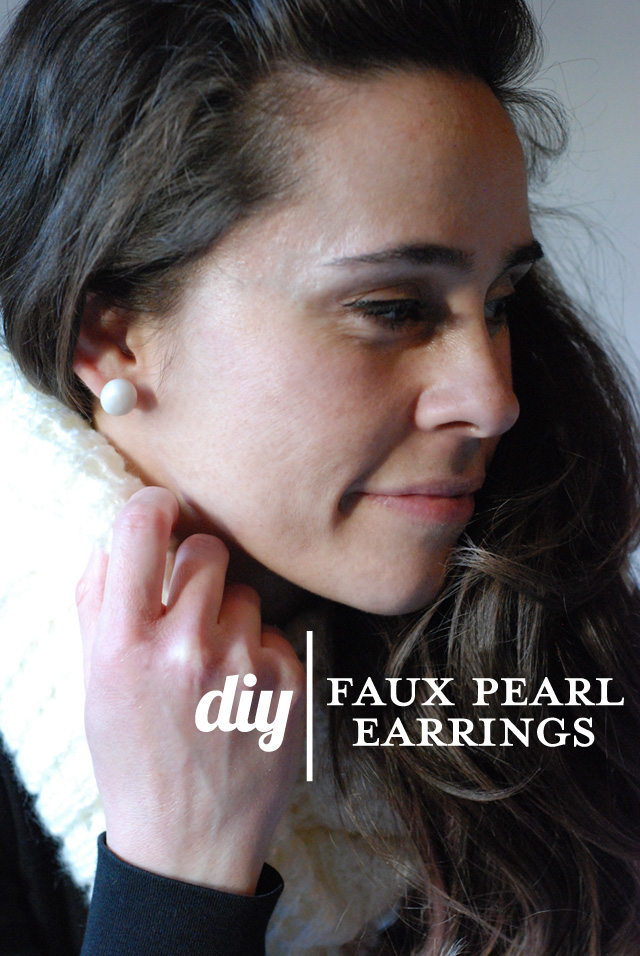 Valentine's Days is almost here and what's the one accessory that every girl needs in her arsenal for this special day?!  Pearls. Pearls. Pearls!  Pearl earrings to be more precise (…or Faux Pearl Earrings, rather).  I do have beautiful (real) pearl earrings, and I love them so much.  Lately I've been really into large and bold earrings.  I couldn't seem to find a large enough pair of pearl earrings anywhere, so I decided to make my own.  Why not?!  And when I say large, I mean Jane Jetson-style!
This DIY is suuuupppper easy; here's what you'll need:
• Fimo Effect in Pearl #80 (it's white with shimmer)
• X-acto knife or any thin knife
• E-6000 Glue
• Stud/post earrings with backs
• Parchment paper (optional)
• Baking dish
• Oven
The Deets:
• Pre-heat your oven to 230 F/110 C.
• Place a small piece of parchment paper onto a baking dish and set aside.
• Cut off a strip of the Fimo from the block and cut off two smaller (equal sized) pieces from that.  I cut mine at about 1/2 inch each, but you can cut yours to be smaller or (dare I say…) larger.
• Roll each piece in your clean hands until each makes a smooth and wrinkle-free ball.  Note: be sure to wash and dry your hands well.  Then, brush off any and all lint that may be left behind from the towel; the Pearl Fimo will catch and show it!
• Bake each piece for 30 minutes then let them cool completely.
• Next, apply a small dab of E-6000 glue to each stud and gently press a faux pearl onto each one.  Allow to dry for at least an hour.  I dried mine over night, just to be sure.
• Wear and enjoy!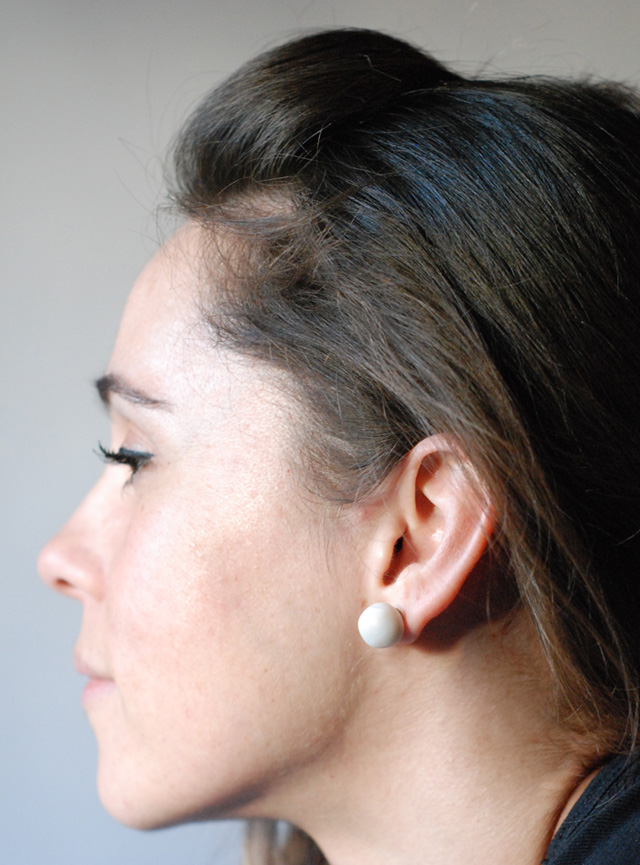 I just love the way these look and feel.  It's difficult to show how the Fimo Effect in Pearl shimmers like a pearl, but it's sooooo pretty!  Also, I love how light-weight they are to wear.  We're talking feather-light.  Oh, and did I mention that they're muuuch less expensive than a real pair?!  I've been wearing these all week, because I love them so much!