21
Jun, 13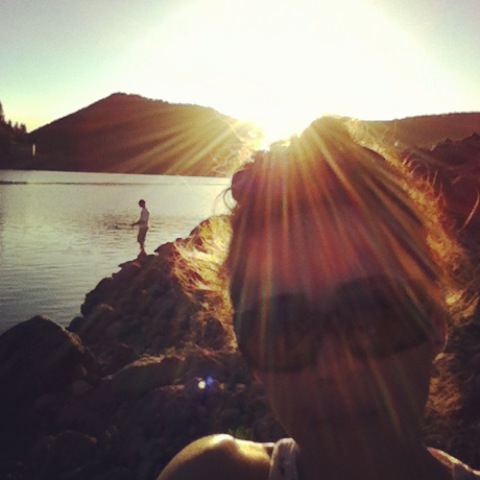 This past weekend we went camping at Green Mountain Reservior, near Silverthorn, CO and it sure does live up to it's name.  We camped, fished and took the boat out on the lake.


I loved that this stream came right through our campsite.  I have to admit, Ron and I both had nightmares the first night of us getting flooded out, but all was good after that.  The sound of the stream constantly flowing made me so happy.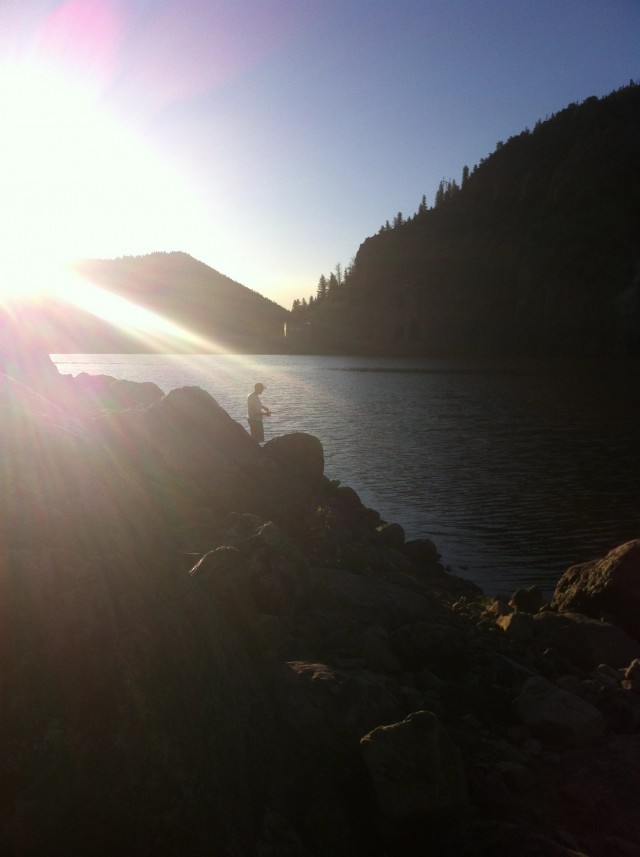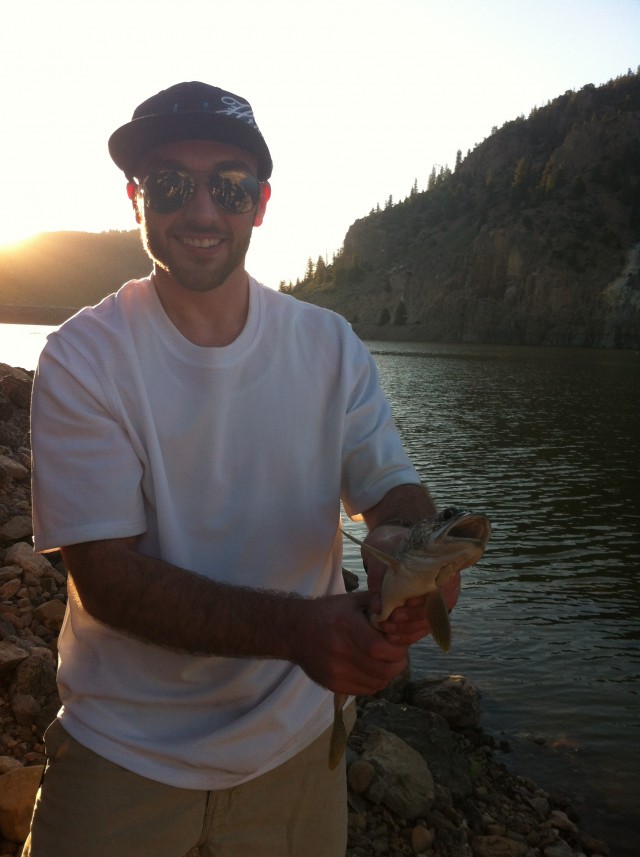 Ron caught a 12 inch trout the first day, but glady released it back into the wild lake because he knows my love for animals.  I grew up fishing, but can't do it anymore.  I cry when they are caught and swollow the hook.  This little fellow was hooked in his lip, so it was easy to let him go.  Ron only keeps them if they can't be saved.  I'm so happy that this little guy could be released – isn't he the cutest?!


I stuck to the caterpillers and butterflies…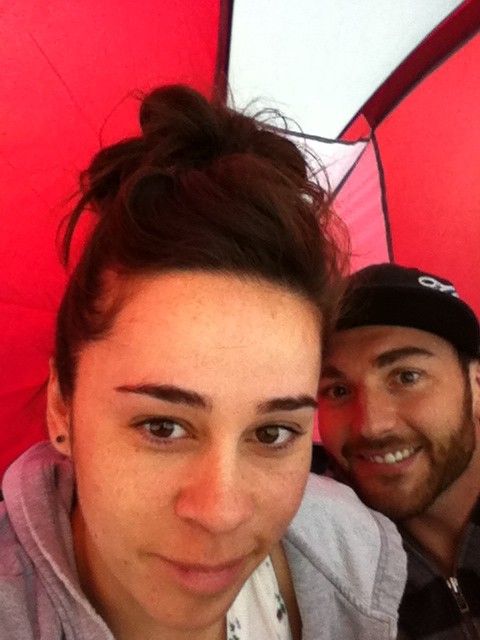 I had to share this picture.  I was using my iPhone as a mirror (like any modern gal would), when Ron quickly snapped a photo.  I love it!  We returned on Sunday to spend Father's Day with my pops.  It was a lovely weekend and we hope to take the pups next time.  How about you, any summer camping trips planned?