12
Sep, 13
It's hard to believe that five wonderful years of marriage have already gone by.  Where does the time go?  As you know by now, when Ron and I travel, we usually try to squeeze in as much adventure and excitement as time allows.  We can't help it, we want to see everything!  This time, however, we decided to see what a lazy and relaxing beach vacation was really like.  So, we decided on Turks + Caicos.  If you've never been, I highly recommend it.  It's warm with clear blue water and white sandy beaches.  Things run at a much slower pace and it's extremely romantic.
I have to warn you, this post is extremely photo-heavy.  Are you ready?!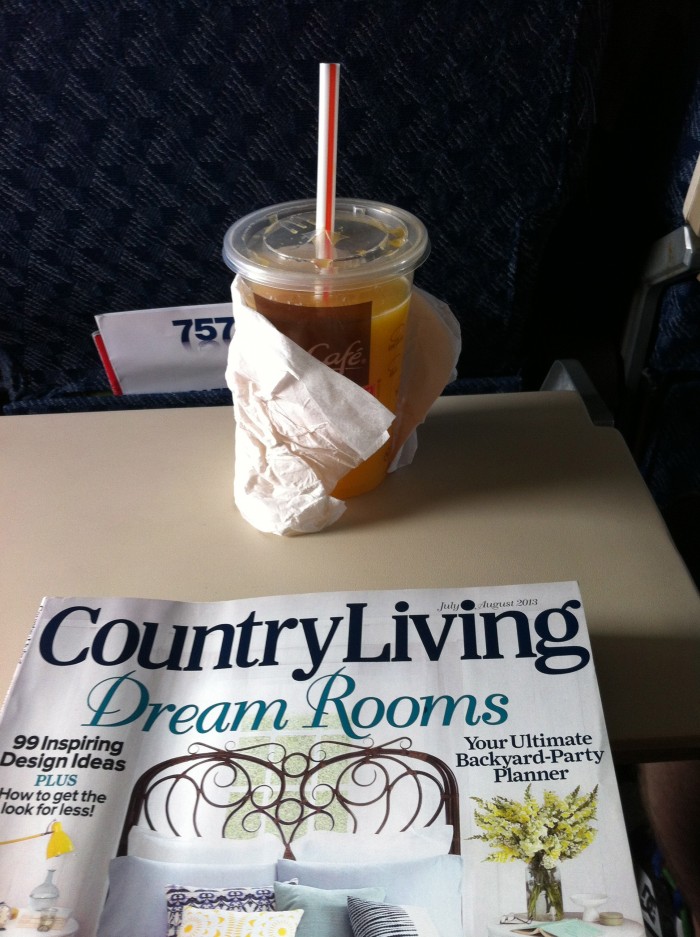 My mom armed me with plenty of magazines for the flights, so I was thrilled to sit back and relax.  Also, knowing that my dad was watching our fur-babies, made it even easier to let go of any stress as we took off for Miami.
On the way to T+C we had a 5 hour layover in Miami, so I made the most of it by painting my nails pink!  I have to admit, out of all of the airports that we've been through, Miami has to be our least favorite.  It's always so chaotic and we seem to always come across the rudest people.  So once we ate, we found a quiet corner near the gate and kept to ourselves as much as possible.  That seemed to work out perfectly.
The view from our room was breathtaking!  Our balcony overlooked the pool, garden and ocean.
One of my favorite parts of the resort were all of the little lizards running around.  I got way more photos of them then Ron saw necessary.
I just fell in love with these two pups.  They never let each other out of sight as they ran along the beach as the sun was setting.  I wanted to take them home so bad!
One night we went to grab a bite at Jimmy's Dive Bar in hopes of finding some more local food.  We have to admit that we weren't too impressed.  It was just that – a dive bar with greasy bar food.  At least we tried.
We found some little crabs on the pier…
… then we saw several schools of baby puffer fish.  Adorable!  They were so quick, too.
The pool water was so warm!  I loved it!
We rented bikes everyday and rode into town for ice cream, food, shopping and sight seeing.  There were two parrots that we would ride by multiple times a day and we said "hello!" each time.  After few times, we would hear each one repeat it back.  How cute is that?!
This is some sort of crab that reminded me of my hermit crabs growing up.  Then shortly after taking this photo, my face and hand was pooped on by some crazy birds!!!  Urgh.
This was a little snorkeling spot that we found.  Ron came really close – too close – to a barracuda and we saw so many fish, sea urchin and coral.  Beautiful!
Now, the quality of this photo is poor, but we chased three dolphins for a good 1-2 miles up the beach and this is the only photo that came out.  We would like to believe that one of the dolphins was the infamous Jo Jo the Dolphin.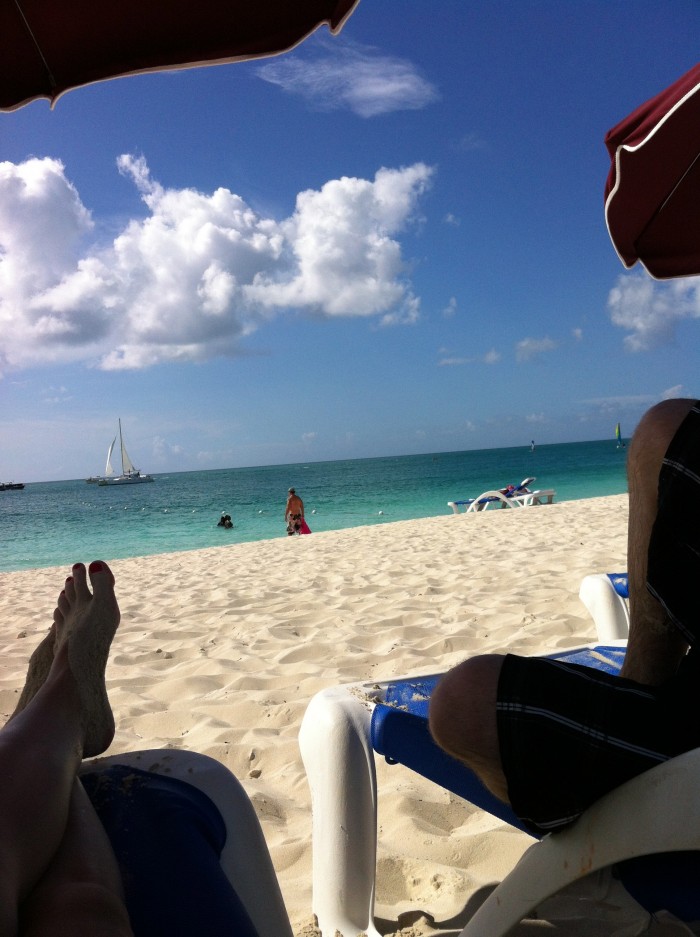 We have so many more photos to share, like snorkeling and underwater ones.  We also have some photos from Iguana Island and a boat tour that we went on.  I'll share those in another post real soon.  We had such a wonderful time and we can't wait to go back and visit!  Until next time T+C!