26
Jul, 12
I just got back from Mexico, so I'm slowly getting back into the swing of things.  Our 6 day vacation consisted of zip-lining, cave snorkeling, cave propelling, 4-wheeling, ruin seeing, and eating as well as swimming with dolphins, wild sea turtles and wild sting ray.  We also saw lots of wild iguana, Coati, bats and catfish!  We stayed in Play Del Carmen, but we traveled around to Akumal Bay, Chichen Itza, Tulum, Xel-Ha and The Jungle Maya.  It was so fun to participate in so many activities which even included a Mayan Ceremony!  Lucky us!  We met so many fantastic people along the way and can't wait to do it again!  Here are a few photos of what we did and what we saw…

Day One consisted of traveling to Mexico, enjoying a fabulous Mayan dinner and finding this place (above).  I came here three separate times for some chocolate goodies.  The Spicy Maya Chocolate Ice Cream was my favorite!  If anyone knows of a place in the US to get some, please let me know.  Also, does anyone know if I can get Mexican Sweet Coffee in the States?!


Day Two started off with a tour of the Tulum Mayan Ruins just off the Gulf Coast.  There were so many Iguana crawling around and the history was quite fascinating.  We also had a chance to swim at the beach there just before we headed to The Jungle Maya.


We finished off day two at The Jungle Maya where we zip-lined through trees and into caves, snorkeled in caves with bats (the above photos is full of bats, but they're difficult to see.  The bottom arrow points to the albino bat), propelled into a cave, and 4-wheeled through the jungle.  We also were invited to a Mayan Ceremony and meal.  We purchased photos of this part of the day, so I hope to have those soon to share.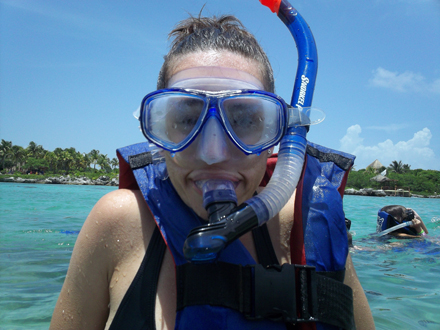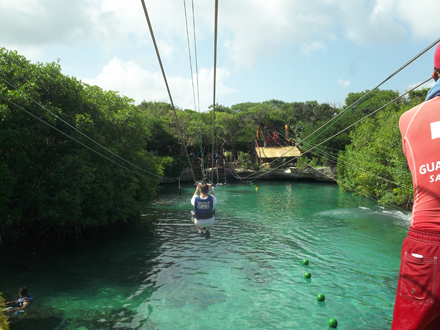 Day Three was spent at the Xel-Ha Natural Water Park (pronounced shel-ha).  There we swam with dolphins, snorkeled, zip-lined, rope walked, hiked, saw manatee, and saw wild Iguana and Coati all over!  Two full days would have been perfect to see and experience everything, but we managed to squeeze in a lot.  Oh, and it was all you can eat all day!!!  Needless to say, I need to hit the salad bar now that I'm back home…  I'll share the dolphin photos as soon as soon as I get them off of the disc.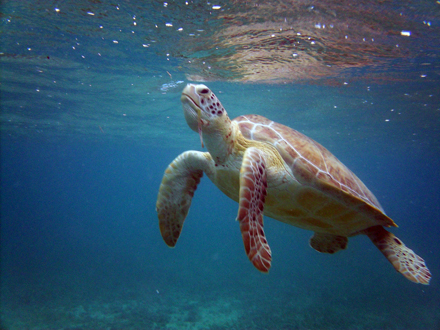 Day four we traveled up to Akumal Bay where we swam with wild sea turtles and sting ray.  It was so amazing and magical.  The sea turtles have to be the sweetest creatures.  We got stuck in a couple of small rain storms, but they passed so quickly that by the time you swam to shore, it was over.  It was such a beautiful day.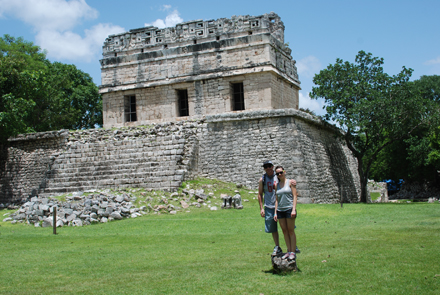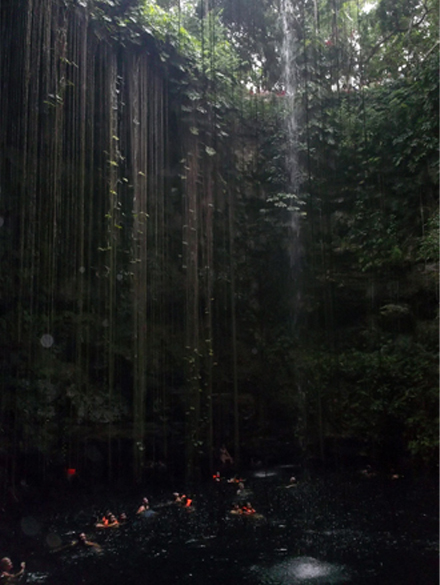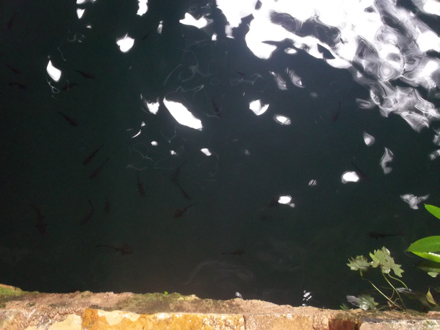 Day five we were sweating up a storm at the Chichen Itza Mayan Ruins.  It was seriously the hottest day of my entire life!  The humidity is nothing like Colorado, so I had a hard time breathing at times.  The temples were worth it though!  So large and breathtaking.  Oh, side note… the Mayan calendar was misinterpreted, so the world is not ending on December 21st.  Mayans believe in a cycle and with that, reincarnation.  December 21st is just the end of one cycle and the beginning of another.  Yay!  You can sleep easy again.  After visiting the Ruins, we were taken to eat another Mayan meal and then we got to swim in a huge Cenote, called Ik Kil!  It was about 82 feet below ground and another 82 feet deep!  Inside Ron got to cliff jump and we swam with mini catfish!  Such a cool experience!
Then day six we had breakfast, packed and headed home.  We took about 2,000+ photos between our 2 cameras and each of our cell phones.  We would be here all day if I shared them all, so you're welcome for summing it up, hahahaha!  If you ever plan to travel to Playa Del Carmen, Mexico and its surrounding areas and have questions, feel free to ask!  Thanks for taking a peek at our little adventure, and I can't wait to share the next one! ♥r