18
May, 12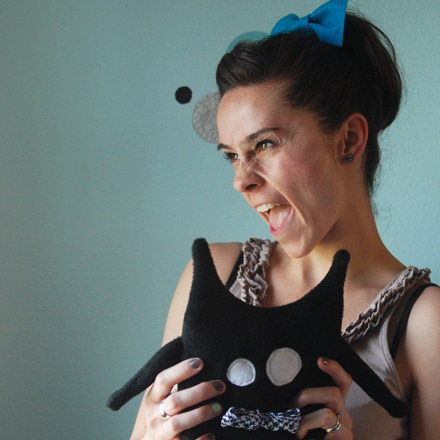 Hello and happy Friday!  I'm so super excited to share the newest colors in the Roblin Boyfriend Tee Collection!  I made them in Lime, Coral and Black.  These tees are so slinky and soft, that you can wear them anywhere!  I also added a couple of cute Roblin Plushies to the shop, too!  You can get them all here.  Also, because I'm so excited to share these with you, every order for the rest of the month will come with a special little gift from me to you!  Exciting!

Oh!  I didn't share my latest business cards from moo.com… Aren't they so super cuuuuute?!?!

Enjoy this lovely Friday and I'll see you in the shop! ♥RobbieLee
05
Jan, 10
Here are a few new beautiful things that are being added to the shop!  What better way to start off the New Year then to have warm and beautiful things for your little babe?! I'll let you know as soon as they're up for sale!  Geez, I just love these fabrics!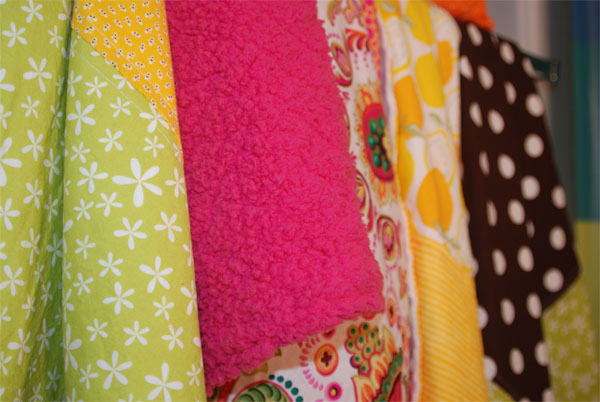 21
Sep, 09
As you know, Halloween is fast approaching, and there's no better way to start this week off than by showing a sneak-peek of our Fall/Halloween 2009 Collection!  Chickiedee is proud to have Baby Alex model a few of our spooky items this year with out missing a beat! Stay tuned for the official launch of this collection.