18
May, 12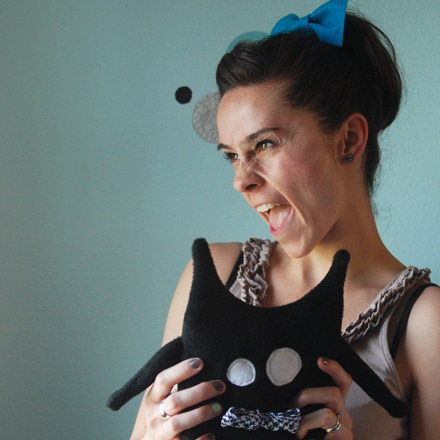 Hello and happy Friday!  I'm so super excited to share the newest colors in the Roblin Boyfriend Tee Collection!  I made them in Lime, Coral and Black.  These tees are so slinky and soft, that you can wear them anywhere!  I also added a couple of cute Roblin Plushies to the shop, too!  You can get them all here.  Also, because I'm so excited to share these with you, every order for the rest of the month will come with a special little gift from me to you!  Exciting!

Oh!  I didn't share my latest business cards from moo.com… Aren't they so super cuuuuute?!?!

Enjoy this lovely Friday and I'll see you in the shop! ♥RobbieLee
15
May, 12
Hello there and Happy Tuesday to you and you and you!  I just wanted to let you know that I will be updating the shop on Friday!!  There will be new Roblin paintings and new Roblin Tees in Coral, Lime and Black, so I'll let you know when everything is up.
In other news, my youngest brother will be graduating from High School on Saturday!  Sheesh, I can't believe that my sibs are all done with high school… I'm so proud of all of them. Then  Mr. Ron's Birthday is soon approaching, so we have plans that I can't discuss at this time… wink wink*  Then my mom and I are prepping for our next craft show in July.  We are staying busy, I promise!  Oh, I almost forgot, Ron and I are going on vacation in July, too!  It's very much needed and I can't wait!
Anyhoo, I'll keep you posted on the shop update and I hope you have a lovely day! ♥RobbieLee
P.S. I'm going to co-teach my second claymation class tomorrow!  So exciting!
03
Mar, 12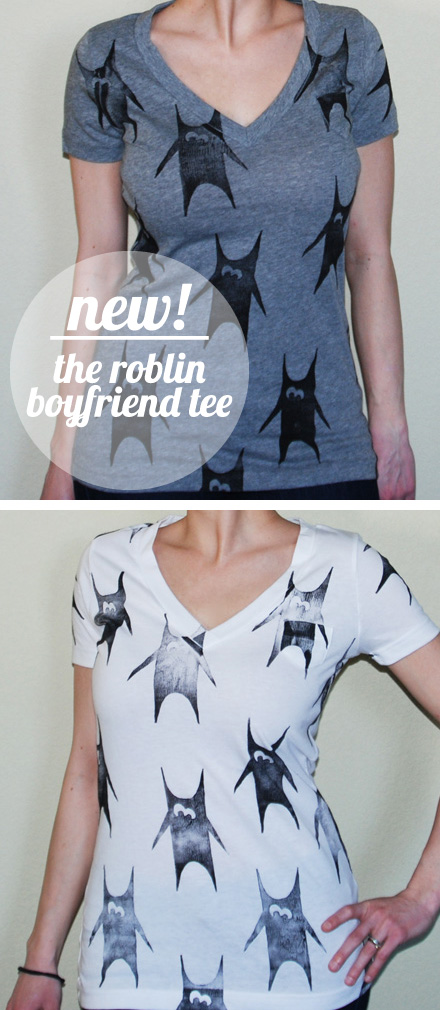 I'm so excited to finally share with you what I've been working on!  Please welcome the Roblin Boyfriend Tee!  It's soft and slinky cotton that's cute and comfortable to wear.  I like to pair mine with a brightly colored cardigan, jeans and my Toms.  How would you wear yours?  Each tee is hand-printed by yours truly and is machine washable!!  It can't get better than that.  Want one?  Get yours here. ♥ RobbieLee