17
Jan, 11
I found this site quite awhile ago, and instantly fell in love with it!  It's a great way to find that special baby name if you're stumped, and it's super fun too!
Enjoy! RobbieLee
11
Jan, 10
Here's another cute Bib and Burp Set now in our shop!  I really like this set because if you're going to a baby shower and don't know the sex of the baby, this works for either one!
17
Aug, 09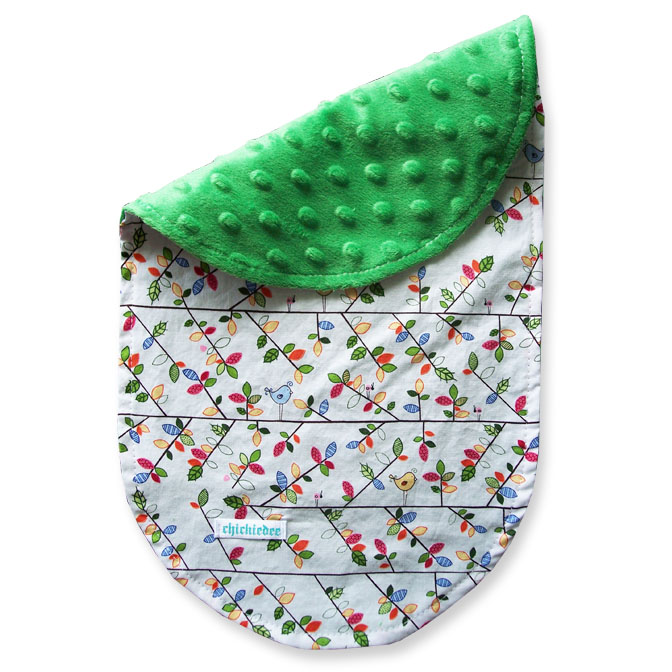 Here is Chickiedee's latest Burp Cloth design, Birdies & Branches!  It's now larger, softer, and wider to catch any mess thrown its way!  The print side is 100% Cotton and the back is Bumpy Green Minky.  Dimensions: 10″ x 17″ This makes for a great baby shower gift!