15
Jul, 13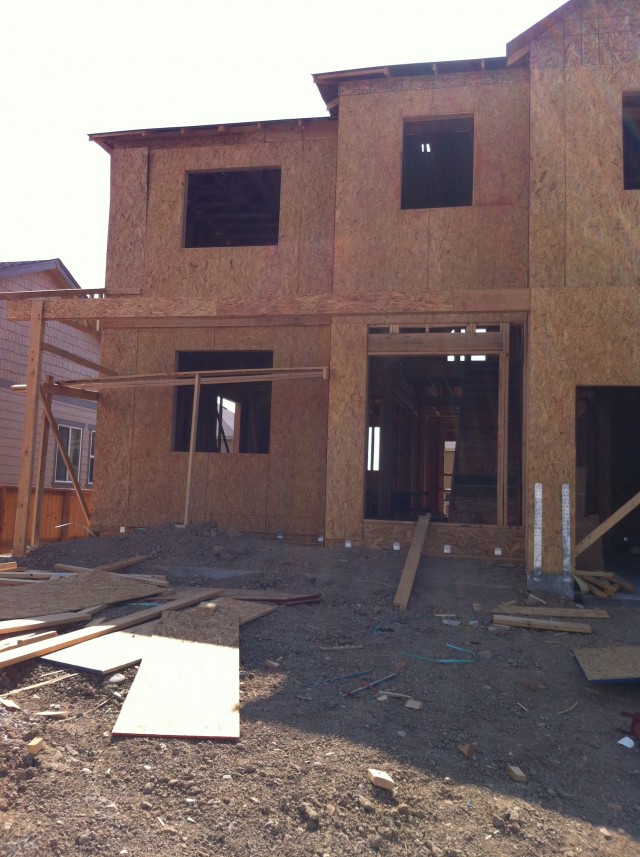 Last Sunday (July 7th) was our official 10 week mark of the build.  When we drove up we were happy to see that the roof was on, the rest of the plywood was put up and the front porch is starting to take shape.  Ron and I are particularly excited about the front porch, because my grand parents had one and they used it every-single-day!  We hope to carry on this little tradition together.  Ron will sip lemonade, while I sip on some sweet tea as we decompress on those cool Summer evenings.  I can't wait!
Ron was showing me where he'll put all of his tools and man-toys.  Adorable, right?!
Ron fits nicely in the fireplace, don't you think?
Well, that wraps up week 10.  See week 11 below…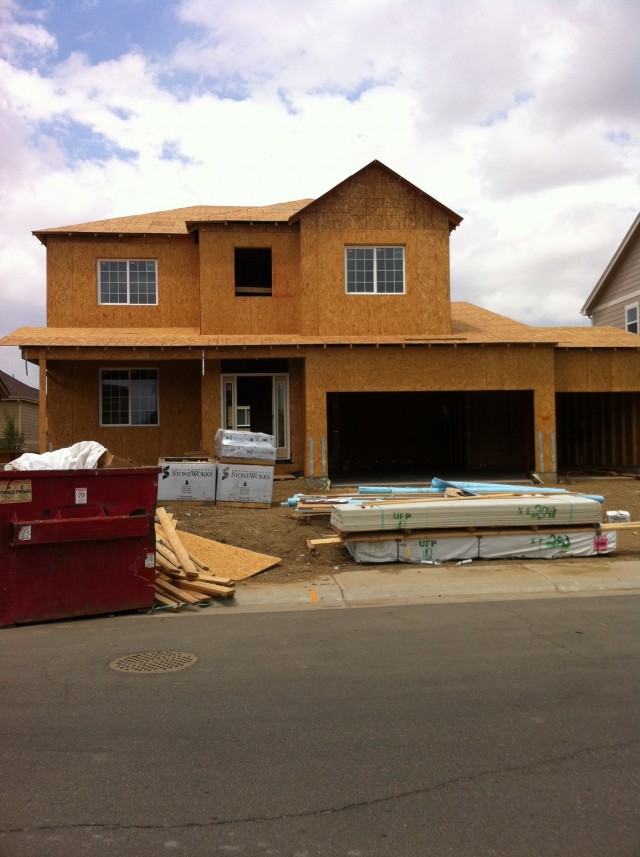 Week 11 has brought us windows, the front door, the start of the duct work and the completed frame for our front porch over-hang.
It looks like they'll be starting on the stone work soon, too.
Oh, and the fireplace is in! … well, sort of (*sigh*).  We're so excited to have a fireplace again.  We haven't had one in 7 years and in Colorado, it's a must!
This is the start to our master bath.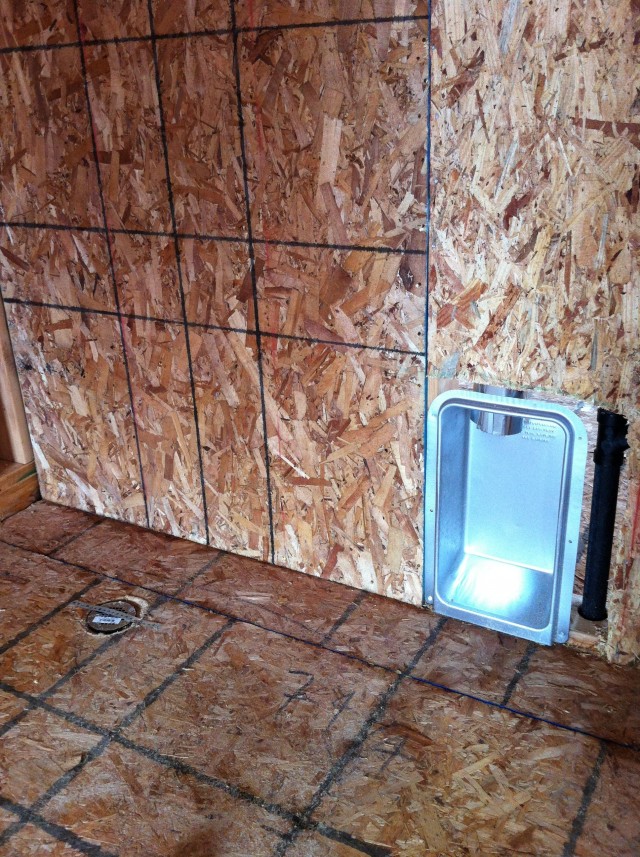 Okay, see that little metal piece?  It's best know as a dryer wall box, and I'm stoked to have one!  It prevents your dryer ducts from getting smashed when you want your dryer flush with the wall.  Our last home didn't have one, and the dryer stuck out a whole foot from the wall.  Boo!  Needless to say, it's the little things in life…  I'm on cloud nine.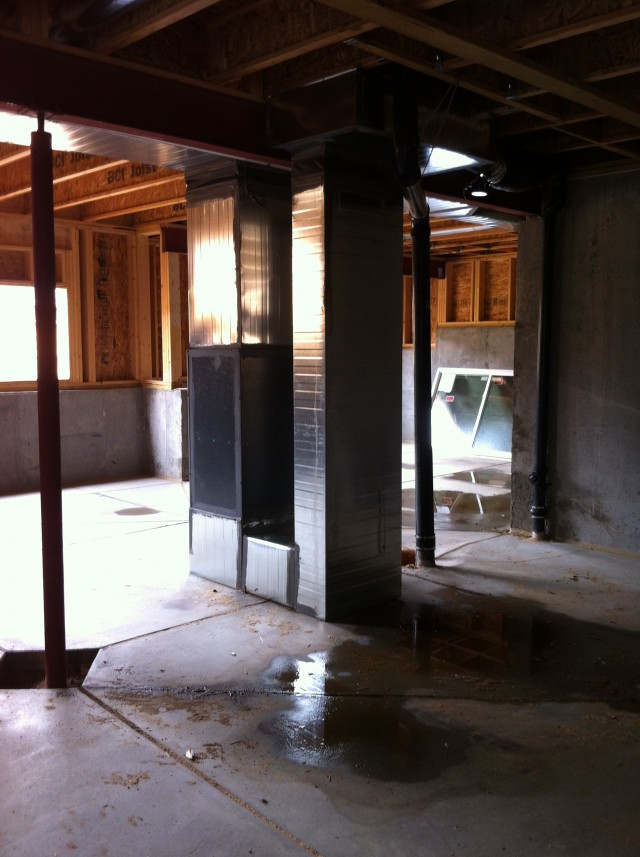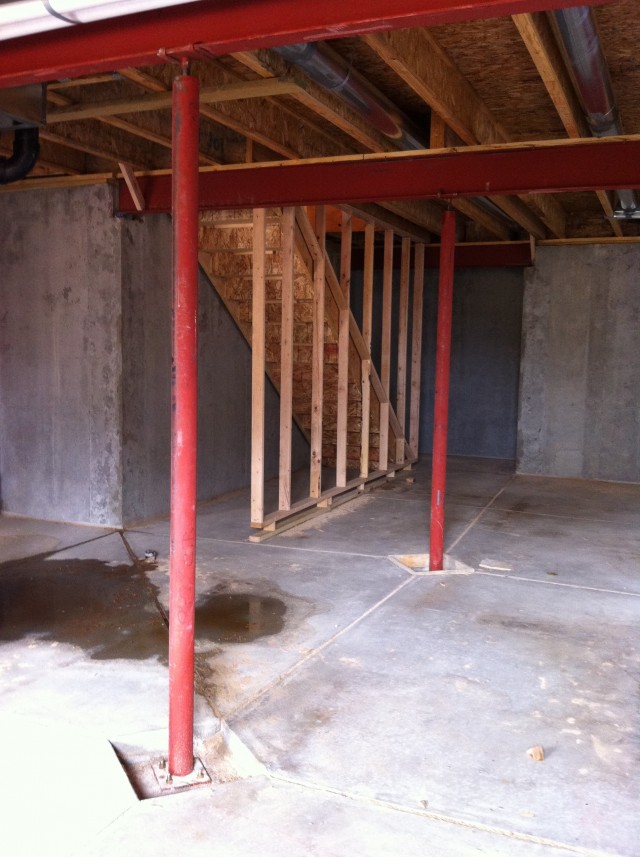 We're seeing more progress each week and hope to have a closing date nailed down very soon.  Within the next month or so we should know.