05
Aug, 12
Tee from Urban Outfitters | Shorts from Boom Boom Jeans| Shoes from Teva | Bow from Chickiedee

As you know, my High School Reunion was this weekend and it was a blast!  Sometimes a brightly colored tee and some simple jean shorts are just what I need.  This is what I wore for the second day of our reunion.  I thought that it was appropriate since we were at a park playing volleyball and riding paddle boats.

I grew up with some amazing people and have been fortunate enough to keep in touch with many of them.  I visited with my close friends and then with friends that I hadn't chatted with since high school so it was really great to hear what everyone was up to.  I was thinking about how lucky I am to have grown up in the Thornton/Northglenn area (just North of Denver) it's a beautiful and quiet suburb.  I moved to South Denver while I was in College, which was great, but right before the Mr. and I graduated, we bought our first home back in Northglenn!  It felt good to be in our hometown again.  Part of our reunion was in the next town over, but the second half was at a park in Northglenn and then it finished off with a baseball game at our old high school.  It brought back some pretty great memories.
After listening to a few stories, I feel very lucky to have had a very healthy and happy high school experience.  I mean, we've all had our moments, but overall I have so many great memories.  It was fun to laugh and say "remember when" over food with 90's music playing in the background hahahaha.  I can't wait until our next reunion… well, you know what I mean! haha ♥r
15
Jul, 12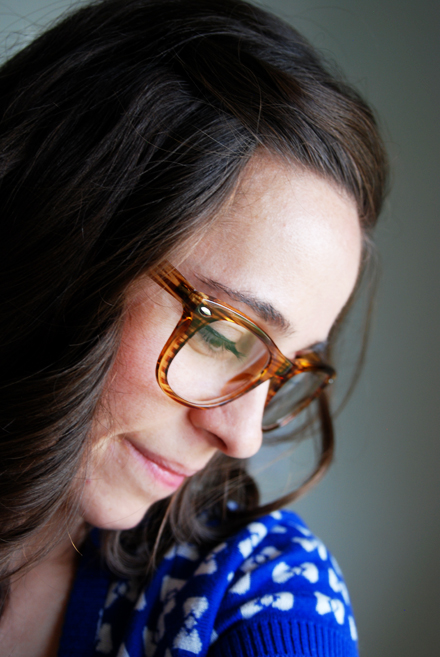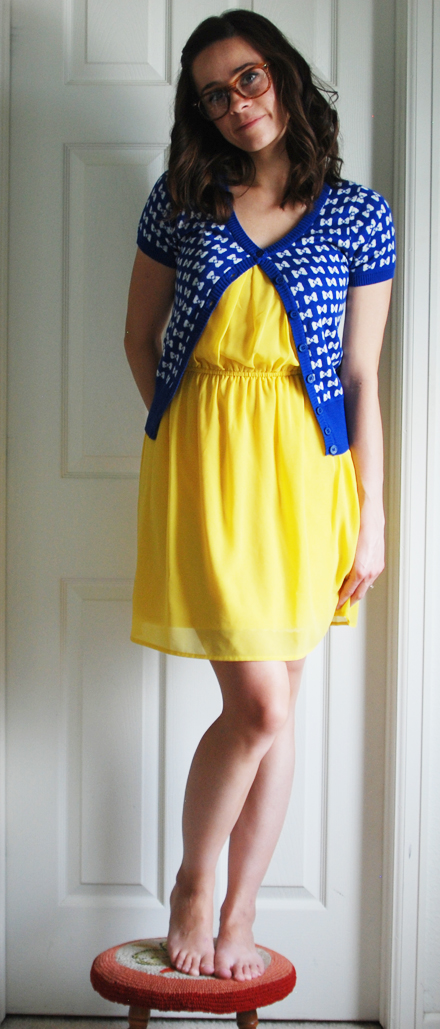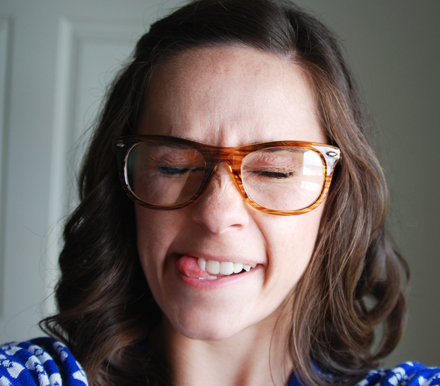 Dress + sweater by F21 | Faux Bois Glasses by Target
Sundays are simple days around here.  The Mr. and I will usually watch a movie… or two and then take the Heeler pups out to play with their Dogzilla.  Nothing fancy, just floating by and having fun.  The Summer Horseshoe Market was yesterday and it was so nice to see some of you there.  This was our first outdoor market together and it was just wonderful!  I feel like we had a lot of space and we met a lot of really nice people.  It was super hot, but still a great turnout.  I think I'll be back next year! 
Next on the list is a much-needed vacation and then back to work getting ready for Fall/Holiday markets and shows.  It's pretty crazy to be thinking of Fall right now, but it's a must in order to be ready.  How about you, what's on your agenda these days?
Sheesh, I've been so busy these days that I just realized that I need to paint my nails!!  I'm thinking coral with one finger silver and sparkly… what do you think?  I think it's pretty beachy for a vacation.  Anyhoo, the pups are hungry so I'm off for now, but I'll see you tomorrow! ♥r
08
Jul, 12
This weekend has been a full of movies, shopping and trying out new recipes.  Since we've been getting a lot of rain here, we had to keep busy inside, which has turned out to be great!  Later this week I'll be sharing three yummy recipes with you that I just tried for the first time, but first here is my first {sunday best} post!  I'm excited because this weekly series will allow me to share one of my outfits each Sunday.  This week I got caught in the rain while taking these photos, but that's what kept it interesting and fun.  I wonder what next week will bring?  I'll see you tomorrow for the first of the three recipes, and don't forget that all Roblin Tees have FREE SHIPPING now through July 14th! ♥r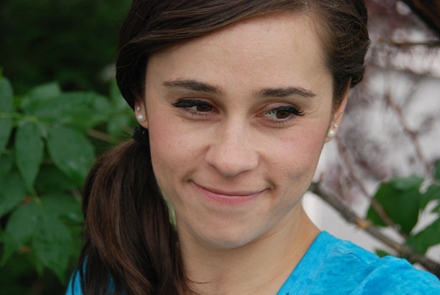 Tee by Chickiedee | skirt by Lux at Urban Outfitters | shoes by Toms | bracelets by Pandora + Denver International Bead Show